DIY instagrams and extra crafty moms are all over the place.
To be honest, they're usually the source of all great at home
fashion spins & creator of all recipes ridiculous.

I came across a mother of which I'm pretty sure
is fostering the next Coco Chanel.
Made out of anything you can find in your average household,
this mother and her four year old put your everyday fashions choices to shame.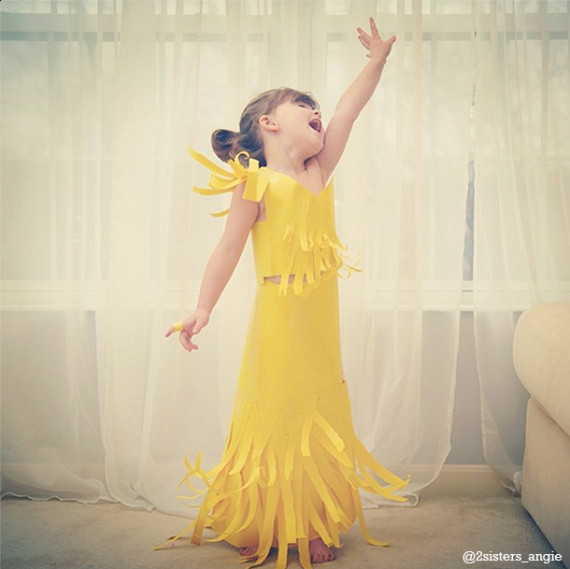 These dresses started off like this: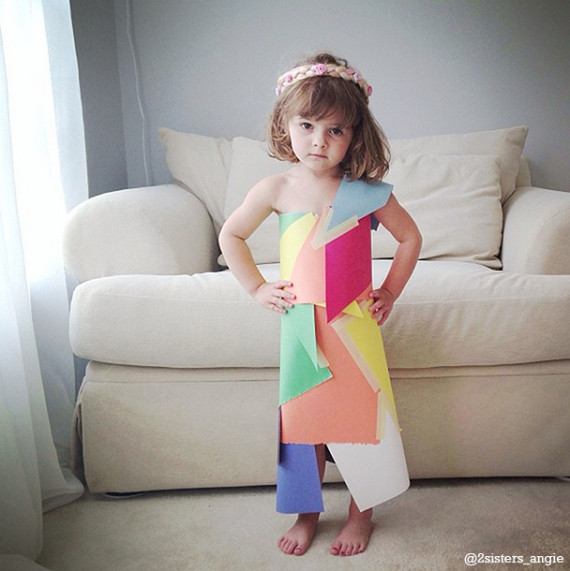 but then they have slowly turned into this: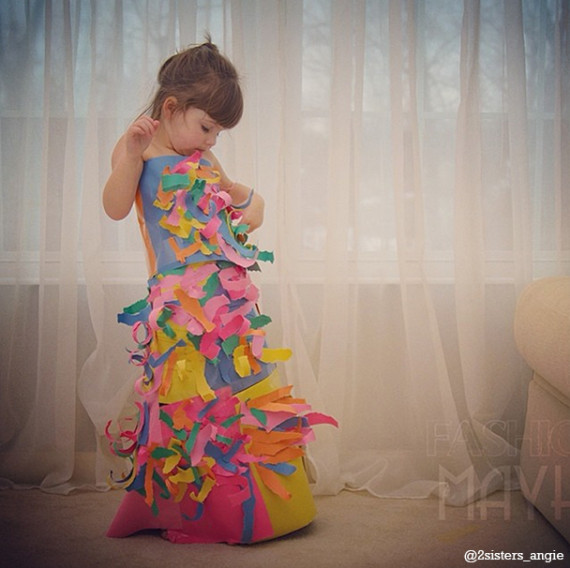 "The ideas are pretty much a 50/50 split, but Mayhem constructs a lot more than most people would probably believe. That's one of the best things about this project, I see her learning new skills every single day. At this point, she knows exactly how many sheets of construction paper she needs to make herself a top and a bottom. She can lay the entire thing out and tape it together all by herself. Definitely, the more complex designs have more of my time invested, but she's literally always beside me learning something new if she's not tearing or taping or gluing while I am."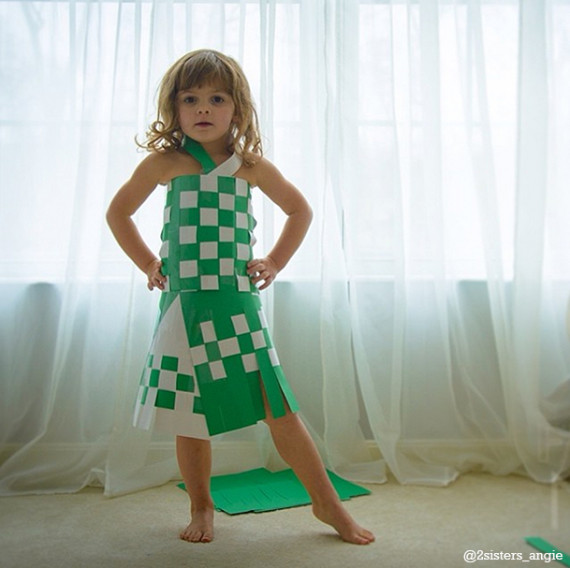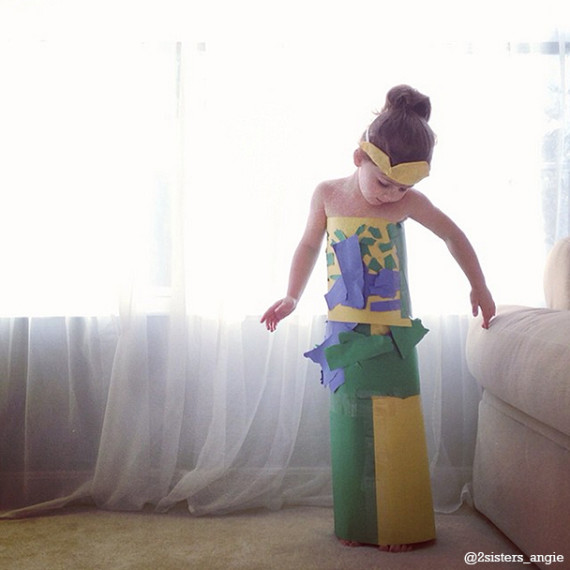 This one was constructed entirely by Mayhem herself!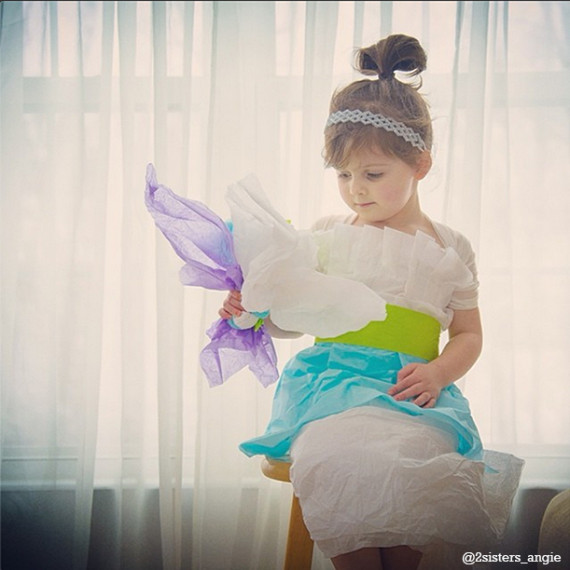 Main material: Construction Paper
Other materials of choice: Tissue Paper, Wrapping Paper & Gift Bags
Others that have also been used: Silk Scarves, Tulle, Aluminum Foil
... conclusion everything that's pliable is up for grabs.
ADHESIVE OF CHOICE: Clear packing tape & glue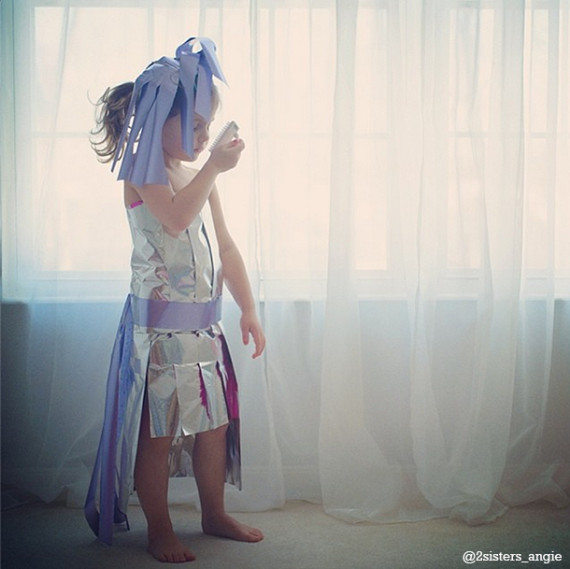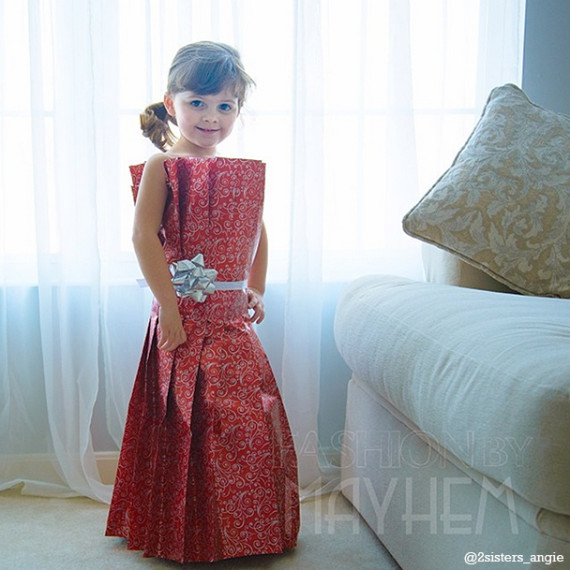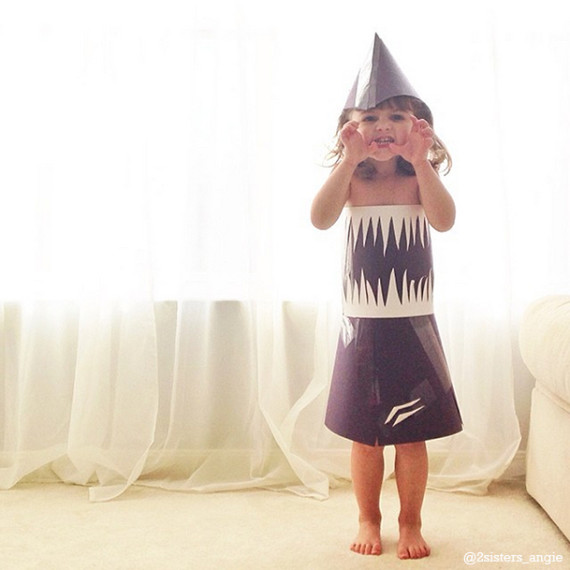 Inspiration sparks wherever the mom and daughter go,
the dress above came from her trip to the aquarium.
Apparently this little poser/model
gets to watch award shows and takes from runway images too.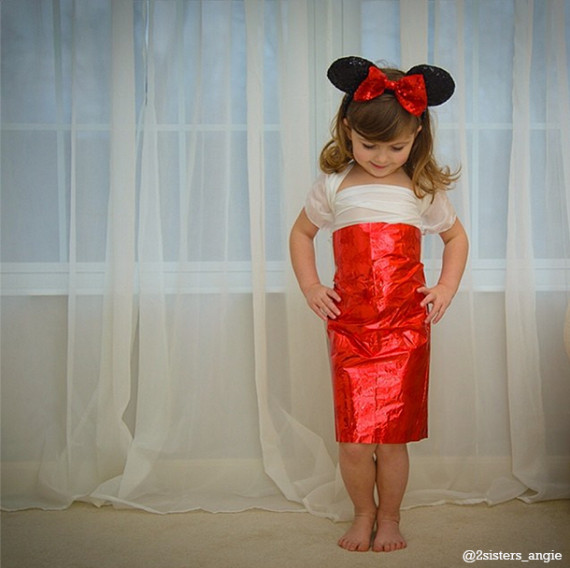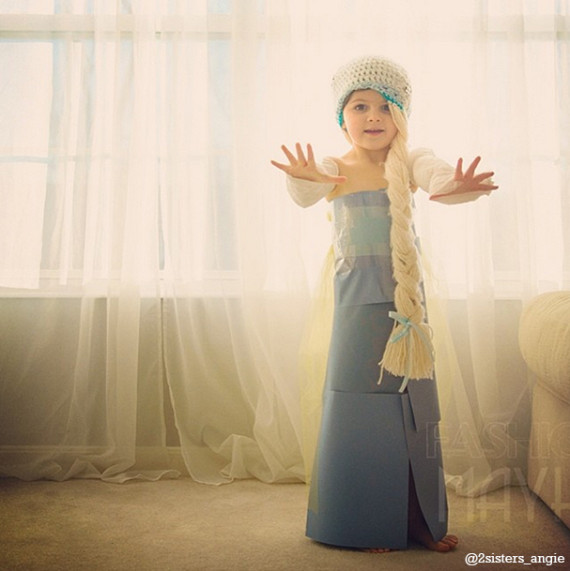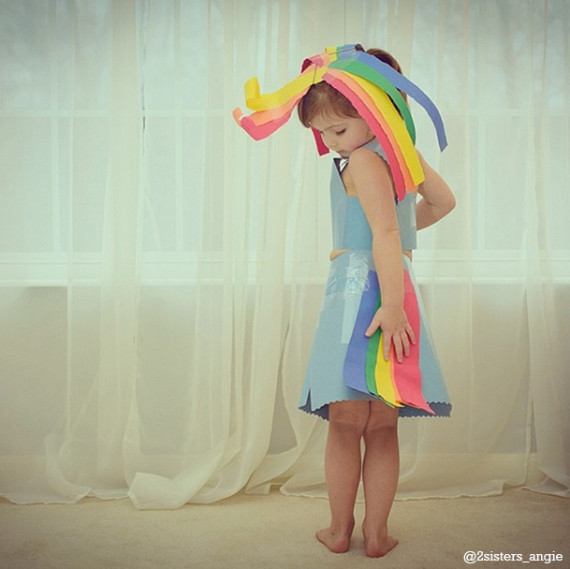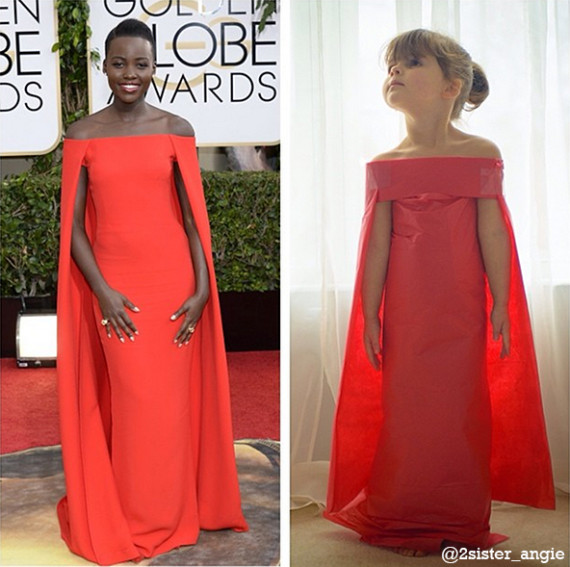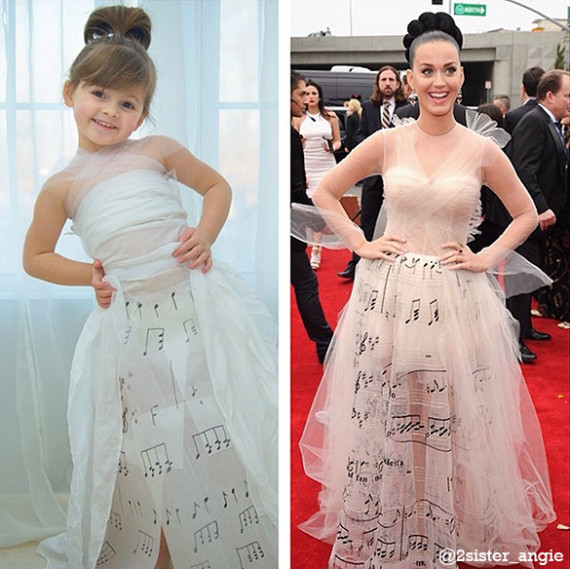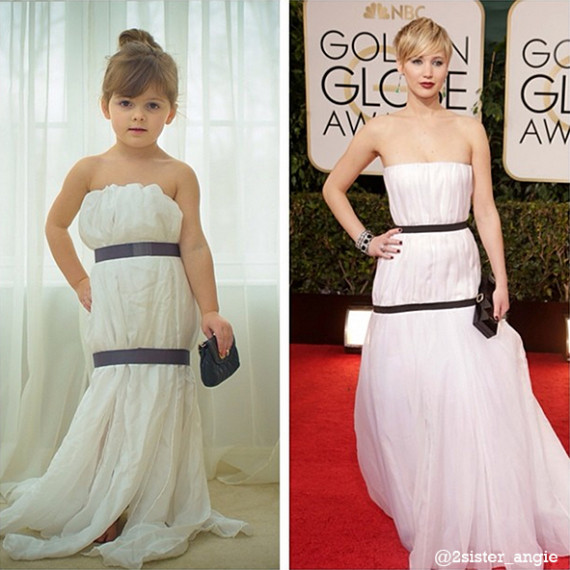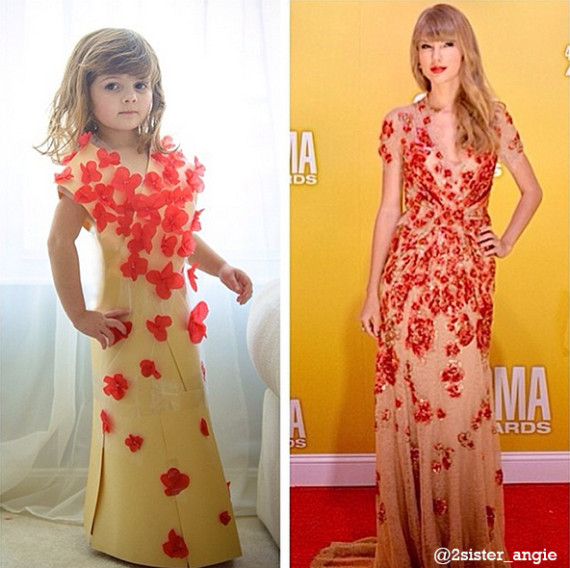 "We also leave a tab open on our iPad with a search for "project runway dresses" so that we can quickly reference those as well. She's never actually seen an episode of Project Runway, but I did show her a clip one time explaining that there is a show all about making dresses and I thought she might hyperventilate."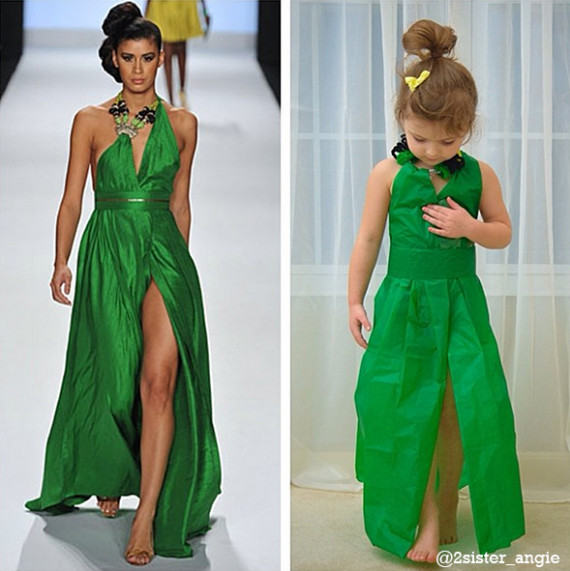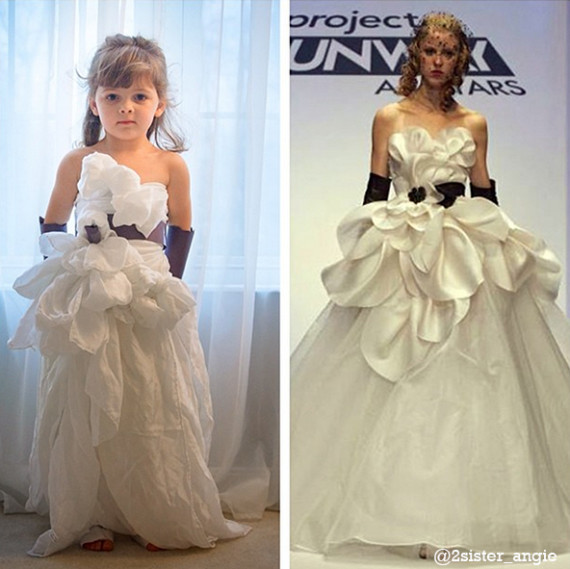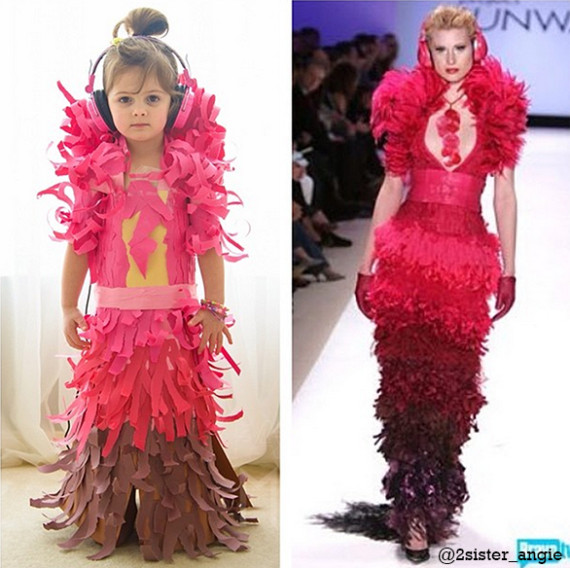 "No and no. I actually don't consider myself to be the least bit crafty. Don't ask me to build something out of popsicle sticks and pipe cleaners ... you'll be incredibly disappointed! Cutting and taping paper is about all we do. And the most ironic part of this whole project is that I am literally the least fashionable person you will ever meet. In reality, I know nothing about fashion and cannot sew a straight line to save my life. A friend suggested I could start sewing these creations from scraps of fabric and I laughed at her. I'll take paper and tape any day over getting anywhere near a sewing machine!"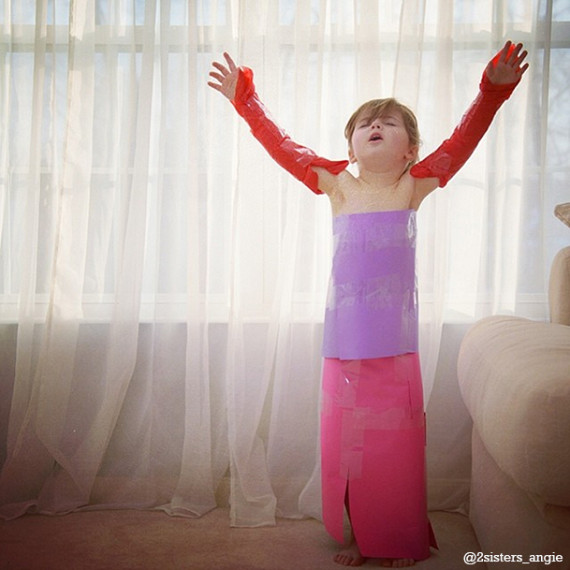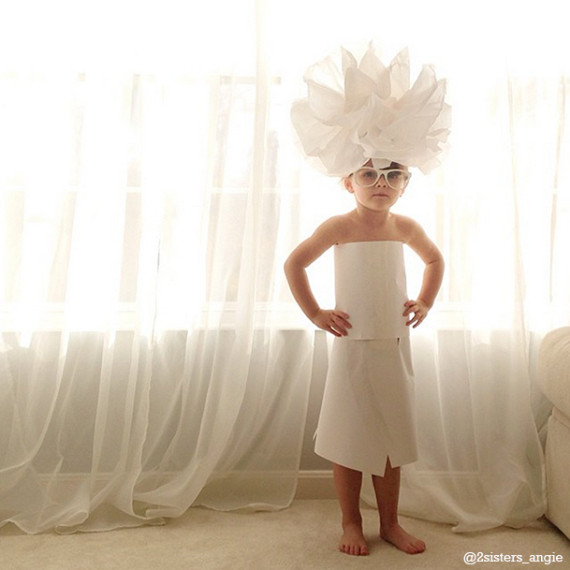 I'm puttin my money on this little girl to being the next big thing in fashion.
... eventually.

- - -

Follow Mayhem & her mother@2sisters_angie