Second Hong Kong post in a week.
I think I need to go back again.
Hong Kong's harbourfront has always been a stage and space
for gallery exhibitions & fun installations.
This time however, we have 1600 pandas
all made out up recycled paper sprinkled all over the
Hong Kong's International Airport Arrival hall.
This large display was a not so discreet message to spread
awareness and hopefully spark actual action from the people
to help save endangered bear species.
Not only unique to Hong Kong this is actually part of the




1600 Panda World Tour


1600

is also not a random number as according to the WWF

there are actually only

SIXTEEN HUNDRED

wild pandas left.
Let keep these cuties alive.
Organizers said that there will essentially be
"flash mobs of pandas" engulfing various Hong Kong landmarks.
Amongst these will probably be the Victoria Harbour, Shatin racecourse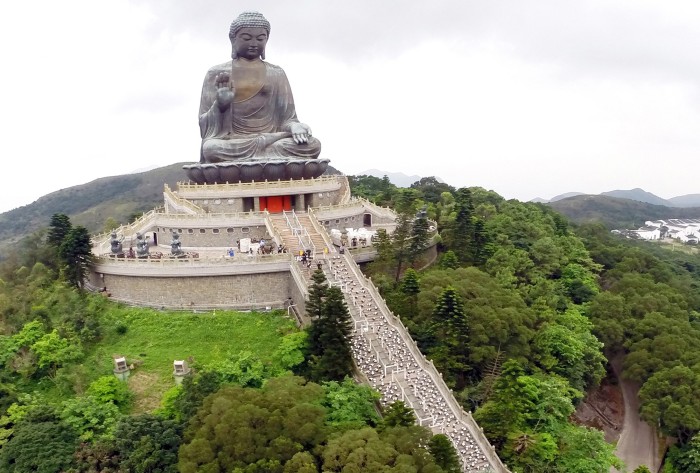 and even rumored to be on some of the trams.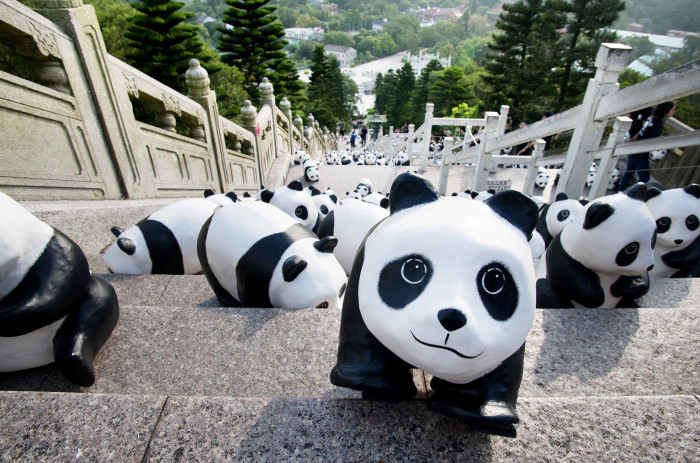 The video below even shows these little buggers "arriving" HKG.
Pandas in Taipei


'1600 Panda World Tour'
by: World Wildlife Fund